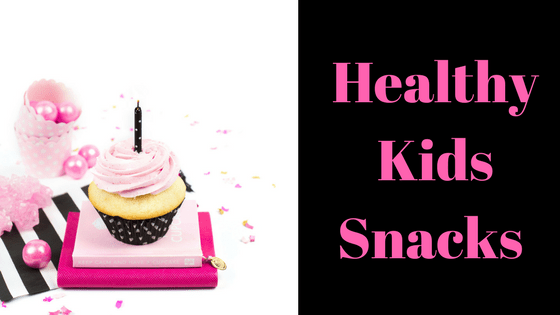 As a naturopathic medical intern, business owner and mom of two I know how important it is for kids snacks to be both nutrient dense and ones that they will actually eat. Time is of the essence when it comes to prepping so if you are limited in time like me, I have you covered.
When it comes to preparing healthy snacks having a game plan is critical to your success. Doing a meal prep on the weekend will
Save you time and money
Keep you organized
Ensure you are eating nutrient dense meals
Research backs the fact that if you fail to plan, plan to fail. A recent study published in the  American Journal of Preventive Medicine looked at the time spent preparing food of 1,319 adults.  Of the respondents, 16% said that they spent less than one hour on food prep; 43% said they prepped for one to two hours; and 41% said that they prepped for two hours a day or more.
What was concluded was that spending less than an hour preparing food is associated with consuming more fast foods, and eating less fruits and vegetables, which is not surprising.
To help make snack prep a breeze try out my favorite make ahead kids approved snacks:
Roasted Chickpeas: One can of chickpeas can be turned into a crispy, salty, savory snack in no time. The best part is this recipe requires one bowl, making for a simple clean up. These high protein high fiber snacks as so easy for kids to eat by the handful. My kids love them and I know yours will too. Roasted chickpeas can literally take on any flavor depending on what spices you add to the mix. Start by straining chickpeas and coating them in olive oil. Next add you desired spices! Below is my favourite recipe. The nutritional yeast adds protein and gives them a cheesy flavour.
https://myvega.com/recipes/nacho-seasoned-roasted-chickpeas/
Freeze Muffins: Muffins are a great snack to have on hand. When I bake muffins I always double the recipe and freeze half. When choosing a muffin recipe look for ones that use apple sauce as a sweetener and use whole wheat or gluten free flours. Another tip would be to add fruit and nuts instead of chocolate. Berries are high in Vitamin C, manganese, fiber and antioxidants. Going for recipes that include vegetables is a good idea. Try out zucchini or carrot muffins.
Raw veggies: Cut up vegetables are great for a snack on the go. Even if time is too limited to chop for the week get a veggies tray with everything done for you. Kids love finger foods and to dip. If your child refuses to eat veggies don't give up. Try cutting them in different ways of offering healthy dips like nut butters, or tzatziki. Another tip is to arrange the veggies into a picture. Get creating by making a rainbow, or a happy face. Sometimes a little fun is enough to entice them and change their mind.
Prosciutto egg muffins : This has got to be my favorite make ahead snacks. These are super delicious and a must have on hand. Simply grease a muffin tin and line it with prosciutto. Then crack in an egg and make sure to break the yolk as it cooks better. Place in a 375F oven and cook until the yolk is no longer runny about 15 minutes. These can easily be stored and reheated throughout the week for a snack or a quick on the go breakfast.
5. Energy Balls: Making a huge batch of energy balls and freezing them is a great way to always have a healthy snack ready. These are great during those "hungry" times because they offer a satiating combination of protein, carbs and fats. Energy ball recipes are beyond numerous, totally customizable and the perfect fast, nutritious and affordable snack.
TIP: use fruits, honey, maple syrup or dates to sweeten recipes opposed to sugar
http://www.superhealthykids.com/almond-butter-date-balls-recipe/
NEED MORE GUIDANCE AND SUPPORT?
If you want a done for you layout of how to plan your week, I hear you. This is exactly the reason why I have created a Meal Prep Sunday program that simplifies everything you need to prepare enough meals in roughly two hours.
WAIT, WHAT! HOW IS THIS EVEN POSSIBLE IN SO LITTLE TIME?
It is possible because literally all the hard work is done for you. This plan includes healthy, simple recipes that take no time to whip up. It also does not require you to be a chef (because we all know I am not).  You also receive a checklist that will ensure you stay on track and your prep is super efficient.
Sunday Meal Prep Mania gives you:
A meal plan beautifully laid out
Itemized grocery list so you can get in and get OUT!
Delicious recipes because you needs to taste good
Task checklist to help you from chopping to how to pack them all up
The only thing that is required from you is to grab the plan, do the shopping and set aside one time on Sunday. Within hours you will have stacked healthy meals for the entire week that are worthy of an instragram pic.
To grab your meal plans click here and for a completely individualized plan set up a free consult.