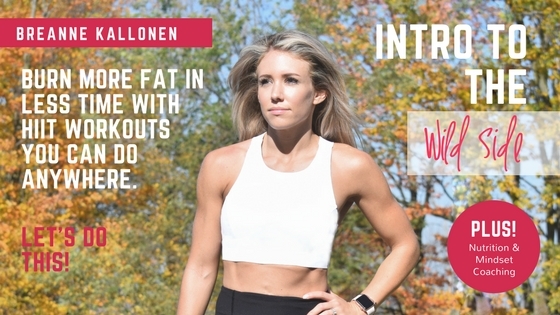 Ladies, it is time to take care of you. As women, we tend to put everyone and everything else first. First before our health, first before our needs, first before our happiness, until there is nothing left. Putting ourselves last leaves us physically exhausted, unhappy, and feeling like we are not good enough. We are mentally frazzled, unfulfilled and generally disappointed in life and unfortunately for 70.7% American's they find themselves overweight or obese.
Hi, I'm Breanne Kallonen and I'm here to tell you it doesn't have to be this way. After the birth of my second child, I had zero energy, two degrees (Naturopathic Medicine and Biomedical Sciences), but felt completely disappointed in myself. Today I stand proud and I am empowered to help you feel the same way.
You can lose the weight and keep it off. I know because of the hundreds of women I've coached in person and online. The reality is 95% of dieters fail because eating less and exercise more is really bad advice.
It goes much deeper than that. My Wild Side program is unlike any health program you've ever experienced because we start with the general premise that your weight is not the problem and weight loss is not the solution. There is so much more to weight loss and getting fit than calories in and calories out.
What you really need is a positive mindset, hormone balancing, and the tools to discover what is stopping you. Within the Wild Side, we focus on developing the right mindset that will allow you to eat healthily and train daily. This mindset is key if you want to get healthy for life.
If you are looking for someone to tell you to give up your favorite foods, run marathons, and swallow magic pills or shakes, then this program is not for you. But if you are ready to get back in the driver's seat and take back control of your health with my simple turn-by-turn directions than I'm ready to hand over the keys. You deserve this road trip to a healthier you. So what are you waiting for?
Click the button below for more information and to register for the Wild Side Introductory program.