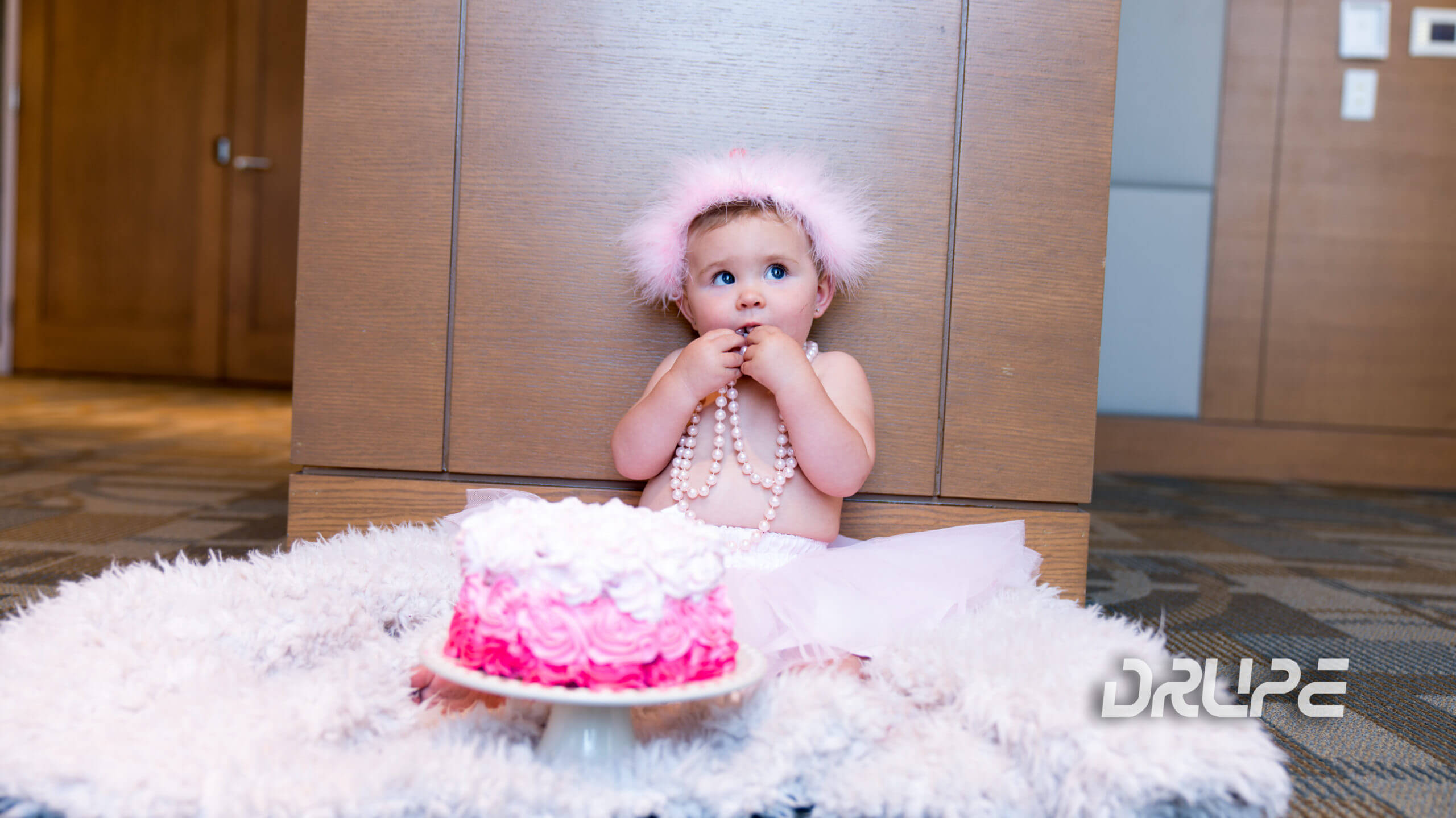 Description
Today I wanted to give you a sneak peak into more of my personal life and share with you what we put together for my daughters first birthday. With the first birthday comes excitement and joy looking back on the milestones that have been met and the ones still to come. It was a beautiful sunny day of fun, celebrating the greatest gift we have ever received, our little girl!
Design Inspiration
All my life I have been surrounded by antique tea-cups, plates and dishes I am still not sure of their exact use or function. On a recent trip to Germany I feel in love with one specific light pink and blue teacup and my inspiration for vintage themed tea-party developed. A later trip to Michaels Craft Store I discovered vintage pink and blue items on sale!
Decorating Style
I had a lot of fun putting this party and decor together particularly because it was an easy one stop shop. I was aiming for a very dainty girly feel with soft finishes.  I wanted everything pink, pink, pink.
Project Details
-Invitations: The teacup template was purchased from etsy.com and then printed on 100 lb. cardstock from my home printer. Cutting theses out was a bit tedious as it required the use of a scalpel but well worth it. My only complaint with this template is it could not be customized to print the design on a purchased envelope. I found it odd that you needed to print out the envelop onto card-stock then cut it out, fold and glue it. This was added work that was not worth it in my opinion.
– The Cake: The top layer was a gluten free chocolate chunk with chocolate ganache. The bottom layer was champagne cake with strawberry jam and creme brûlée filling. The icing alone used 2kg of powdered sugar and 4 bricks of butter. The suggested serving size is very very small but everything in moderation right? With this cake I decided to keep it simple and avoid fondant. To create the horizontal stripes I simply used a hot knife while spinning the turn table. Thanks to the help of my amazing friend Zaara and brother this cake was whipped up in no time.
– Decor: Frames, The letter E, Bird Cage, Vases, Chalkboard are all from Michaels and were 40-60% off plus I had my 50% off coupon.
–Flowers: Champagne coloured roses, white and pink peonies, light pink spray roses, hydrangea & baby breathe not only smelt fantastic but added the finishing touches.
–Teacups: A collection of mixed and match teacups from my fathers collection were perfect for the occasion.
– Tea: Green, Tuttifruity and apple blossom tea was from a London teashop I found on my recent travels to Germany. To make a nice pink lemonade I mixed lemonade with 16 cups of the apple blossom tea.

–Food: Appetizers included mozzarella, tomato basil skewers and watermelon, feta, mint skewers my MIL so kindly provided.  The bitesize sandwiches included flavours such as egg salad, tuna, salmon, as well as kid friendly peanut butter, jam and Nutella. There were also deli pinwheels and prosciutto wrapped salad cups. I have done these sandwiches before and I am always happy with them. The price is also fabulous. Our secret …they're catered from The Pickle Barrel 😉
-Take Home Gifts: These pink cotton candy ice-cream cones were simple and cute. Cotton candy was on sale at Bulk-Barn and was placed on top of a standard ice-cream cone and tied with a pretty pink bow.
–Make a Memory: This is the first birthday I decided to do something that Evelyn can display in her room and keep forever. I found the tree again at Michaeals and used neutral blue and green paint for guests to apply their thumb prints.
–Photography: Curtesy of some amazing photographers. Drupe Photography and Coralee Barfoot 🙂
A big thank you to everyone who came out to share in this special celebration and to my parents who hosted the gathering at their home.