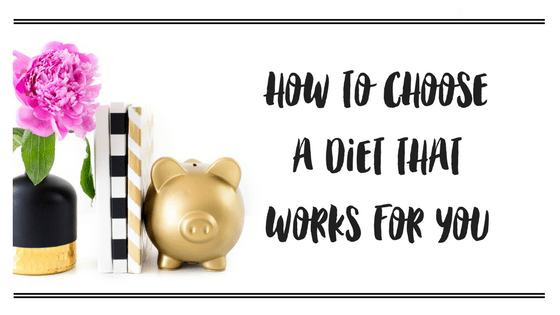 I am so passionate about individualized care and believe there is no "ONE Size fits all" approach to nutrition. With this being said I do believe that my Weight Loss on the Wild Side is the ideal plan for the clients I attract.
If you are a busy women with incredibly important roles to fill, a wife, mother, business owner, entrepreneur, leader then you know how debilitating it can be when you do not feel your best.
I want you to feel like you are operating at 100% because your family, friends, community and YOU deserve it.
I know what it feels like to be up and down with your fitness and nutrition. You have tried intense, stressful, quick fixes and while you see results, you feel depleted, overwhelmed and out of control.
You need a solution that helps you feel in control again.  You want physical results – to look fit and toned – but also are looking to reset your metabolism, improve energy, balance your hormones and to burn fat more effectively.
You feel like you know what foods are "healthy" and which are not but need a simplified and structured plan with support and accountability at every step.
You need Weight Loss on the Wild Side 
In my Weight Loss on the Wild Side Program you will learn evidence based nutrition strategies such as carb cycling and intermittent fasting.
You will learn how to fuel your body with the right foods to maintain optimal energy levels throughout the day.
You will teach your body to burn fat naturally.
You will be given the tools you need to restructure and repair your metabolic system.
You will improve your hormone levels so you feel satiated and calm.
You will learn how to workout in a smart, effective and efficient way.
The best part is, you will leave the program with the tools to maintain your results for life… not just the next 21 days. 
The next round of  Weight Loss on the Wild Side beings on Monday, March 27. 
I want you to be successful and I am committed to making it happen! To ensure you are on the best plan possible follow the tips below contributed by Physiomed to help you choose the "diet" that works best for you.
How to Choose a Diet that Works for You
By starting the year off in the right way and with an emphasis on personal health, you can lose weight and achieve your lifestyle objectives over the coming months. One of the most important steps within this process is to select a diet that works for you and your day-to-day life. And so Physiomed is now providing information on the keys to choosing your ideal diet.
Consider your food preferences
You'll never be likely to make a diet work if you don't integrate at least some of your favourite foods. This means if you prefer pasta and carbs over meat and vegetables, you might want to consider the Mediterranean diet. While, if you prefer rich foods that are high in fat, you should try the ketogenic diet. Making the right choice for you could make the difference between success and failure within the weight loss process.
Commit to meal planning
You're unlikely to stick to your diet if you're constantly rushing and don't have time to carefully consider your meal options. This means it's important to dedicate some time during the week to meal planning. Just a few minutes a week can help you determine how best to stick to your healthy eating habits. You should review your options at the grocery store and plan for meals that include only the healthiest foods.
Track your progress
While you shouldn't be checking your weight on a daily basis, you should have a way of measuring weight loss progress. You might consider a weekly chart that gives you all the information on your diet and your weight as time passes. This will help motivate you to continue your diet as you see your results improve.
This infographic will inform you on the best healthy-eating options. To discover more, take a look at the infographic below.


About The Author:

Rebecca Hill works as a blogger and outreach co-ordinator. She's a graduate from York University, Ontario, and loves all thing tech, science, sports and DIY