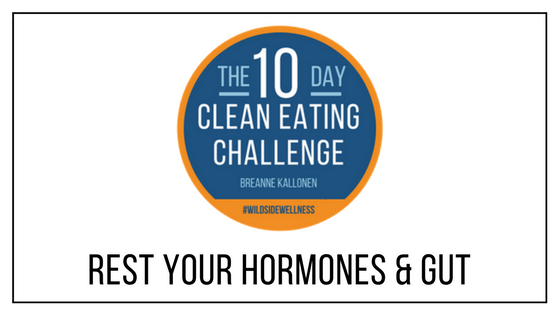 hello!
We are fast approaching the launch of my 10-Day Challenge!
For me, this is not about giving you a program you can figure out in 10 days and then leave you to fend for yourself the rest of the year.
I want you to finally stand in a body and live a life that you LOVE!
I know from the depths of my heart that if I can shift not only your body, but your mind and soul, you will be such a powerful force for good in this world.
Look, we all know the statistics of sticking to a healthy eating plan. It's pretty low, but it doesn't have to be! I believe most people give up, fail or do not continue on a plan because they're not addressing the REAL reason you want to make a change…
.. which resides deep within you.
If we can tap into your soul before we begin addressing the food you put on your plate and the movement you do with your body, I know you will be successful.
Now, I want you to be excited about getting started, and I also want you to take a minute and dig deep on "why" you signed up for this. So think about this…
WHY do you want to eat clean?
WHY do you want to identify food sensitivity and improve hormone balance?
WHY do you want to make a change?
WHY is the time now?
Please take a minute today and write down your "why". 
At first, you may think it is to lose X amount of weight, but as you keep writing and letting your soul talk, you will uncover your deeper "why". This is the "why" that will help you stay on track with your goals.
You see, your ego will want you to quit. It wants you to take the path of least resistance. BUT no growth is ever accomplished by listening to the ego or feeling comfortable all the time.
So right now I want you to take out a pen and paper and write down your deep, soulful, emotional residing "why" for doing this challenge. And be sure to keep this where you can see it every day for the next 10 days. This is going to give you more strength than you can imagine. Note: If you are going all in and want to truly identify food sensitivity, you will need to continue this plan for 4 weeks. Then one by one you can start reintroducing the foods to see how your body reacts. This is NOT a quick fix but so worth it in the end.
Sending you love as we move closer to walking hand in hand these next 10 days!
PS. If you have not registered, you can still join –>  breannekallonen.leadpages.co/10-day-challenge-round-2 . This is the final opportunity to get this program at the low cost of $37.
P.S. Did you go shopping yet? Please make sure you snap some photos and share with the group!